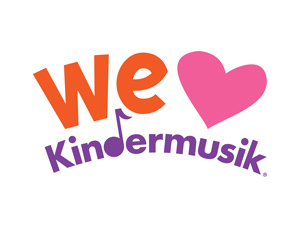 There's no denying it … We Love Kindermusik and we know you do, too!
Join in the fun of celebrating with other families, children and educators around the world … here's how …
#1. Show your love for Kindermusik and "tell" us about it here on our blog. Post a comment about why you love Kindermusik and you'll be entered in a drawing for a FREE 5-week summer session of Kindermusik (an $85 value).
#2. Then go to our "Kindermusik with Carol Anne Friesen" facebook page http://tinyurl.com/8ye7hgd and click "like". That will give you 2 more entries in our drawing. Already liked us? then you've already got 2 entries!
#3. Be sure to have your child wear their red Kindermusik t-shirt to class the week of February 13 – 18. Don't have a Kindermusik t-shirt? Purchase one in class this week. Cost is just $7 and all the proceeds will go to our classroom painting project.
Spread the love!