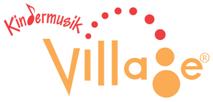 For babies up to 18 months, the 45-minute weekly Kindermusik Village class provides a delightful environment unlike any other. Through a unique blend of multi-level activities that include creative movement, vocal play, object and instrument exploration, and a colorful literature component, baby's growth and development are stimulated and all senses engaged.

Kindermusik Village is for lap babies, crawlers, and walkers. It incorporates the most current research on early childhood development and provides families a special place for learning and connecting with other parents and babies through music and movement.
Remember - birthdays and holidays are great time to let grandparents, aunts and uncles know that your child would love to receive ...
The Gift That Lasts a Lifetime ... the gift of music! Kindermusik Gift Certificates are available!
---
AVAILABLE LOCATIONS: